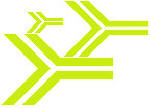 Mihaela Boran, MD is a Board Certified Psychiatrist with over 20 years of experience in providing
inpatient-outpatient psychiatric and substance abuse treatment. Dr. Boran studied medicine at the University of Medicine and Pharmacy "Carol Davila" Bucharest, Romania.
She completed her residency in psychiatry at SUNY Health Science Center in Brooklyn, NY.

She earned a vast experience in treatment of psychiatric and substance abuse disorders by working as Attending Psychiatrist in various settings (inpatient, intensive outpatient programs, outpatient services).


At this time, MB CARE is NOT accepting new patients.

Please note that visits are by appointment only.

Initial appointments will be made after reviewing initial intake form.
We reserve the right to accept patients on the basis of our ability to fulfill their needs as
stated in the intake form.